Cable Granulators for efficient cable recycling
The Guidetti Cable Granulators are easy to handle, move and use for cable recycling. Due to an efficient design the power consumption is quite low. Since energy costs are rising all the time and since keeping carbon footprint on a low level is today accepted, this will be even more important in the future. With the Guidetti granulators you can start saving money and reduce energy consumption at the same time.
The first Guidetti Cable Granulators were quite big, but thanks to big investments in R&D and energy efficient design the machines have become more and more compact and better sound insulated.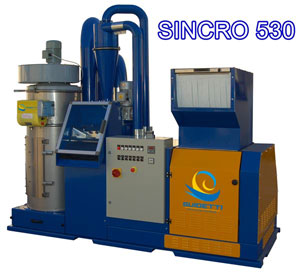 A link to the swedish page kabelgranulering!
Back to top of page of Cable Granulators