Cable granulation and maintenance
It's very easy to maintain the Guidetti machines used for cable granulation, since the machines are designed to give excellent access to wear parts. It'll only take a few minutes to exchange blades (knives) in the machine for grinding or complete replacement.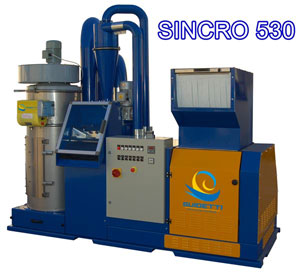 A link to the swedish page kabelgranulering!
Back to top of page of Cable granulation