CableGranulator for easy cable recycling
The Guidetti CableGranulator is mobile in order that you can move it from on place to the other. You could for instance quite easily bring the machine to the place where the cable is. In this way the cables to recycle can br turned into copper granulates directly on site.
The CableGranulator family Sincro has got a cyclone and a filter in order to separate and remove dust from the process. With the Sincro machine you can more easily handle also cable that is to some extent dusty.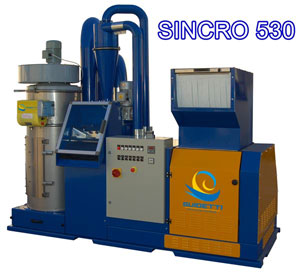 A link to the swedish page kabelgranulering!
Back to top of page of CableGranulator